About LMF
Our ambition is to bring together the domestic economy elite
We create an informal space for sharing exclusive information and experience. In the energy sector in particular, we intend to open new topics and offer opportunities for supporting business. We see our strength in the ability to name issues to address, explain their background and bring key figures together at one table.
We created the Leading Minds Forum ten years ago. At that time, among other things, we became actively engaged in the discussion on updating the State Energy Concept. We are now following up on these activities just as on the successful organization of the International Energy Club meetings from 2012 to 2021.
Organizer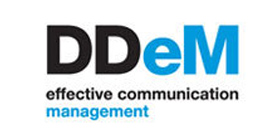 DDeM is a Czech company which has been providing strategic consultancy in public relations and marketing communication since 2003. It specializes in corporate and product communication. For more information visit www.ddem.cz
Participants of DDeM events
Ministry of Industry and Trade of the Czech Republic, Ministry of the Environment of the Czech Republic, Moravian-Silesian Region, Energy Regulatory Office, European Parliament, GSE Gas Storage Europe, Cylinders Holding, innogy Česká republika, ČEPS, E.ON, ČEZ Group, European Conservatives and Reformists Group, ANACOT CAPITAL, Energetický a průmyslový holding, NET4GAS, Siemens, ŠKO-ENERGO, GasNet and others.